for Joachim Hartz (1961 – 2021)
by Giuliana Dieni
---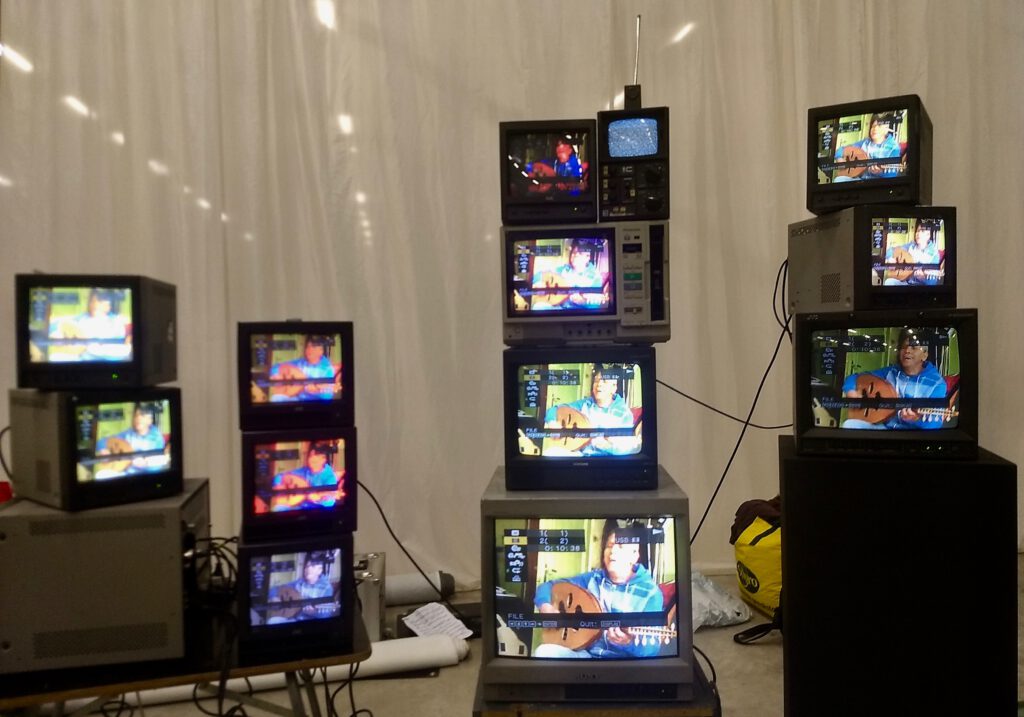 ---
Link to the article on the Trouw website
Downloadlink for the article
---
---
Picture and text from the NDSM-FUSE website (in Dutch):



Schilderijen, tekeningen, ontwerpen, kinetische objecten, filmpjes, geluidslandschap, kostuums en video's van performances 

Joachim Hartz ontwikkelde zich tijdens zijn 59-jarige leven op alle gebieden van kunst. Hij studeerde beeldhouwen en schilderen aan de Rietveld en Objecttheater aan de AHK. Daarna maakte hij met zijn Silotheatercollectief multidiciplinaire voorstellingen die mondiaal reisden.

Hij bracht humor, diepgang en verrassing in velerlei projecten; bijvoorbeeld de internationale producties van Tristan Honsinger, musicus van de ICP, waaraan hij vorm gaf als scenograaf en performer. Ook leende hij zijn vindingrijkheid in schets, leus en performance aan de culturele zelfverdediging van de grote gekraakte kunstenaarspanden: de Graansilo en het ADM.

Als grensoverschrijdend visionair voor wie de meest gewaagde optie favoriet was, bracht hij zijn collega's nu eens tot wanhoop, dan weer tot euforie.Vanaf zijn tienerjaren kampte Joachim met een hevige vorm van psoriasis wat veel jeuk en pijn veroorzaakt. Achter humor en charme wist hij dit lijden voor zichzelf te houden.

Op zijn etage aan de Overtoom te Amsterdam schilderde hij kleine en enorme doeken van vrienden en stadslandschappen.

Joachim was hartzvriend van velen. Met onderbouwd optimisme droeg hij bij aan een begripvollere wereld waar de grenzen tussen jong en oud, ziek en gezond, gek en gewoon zijn opgelost.