with Kerim Safa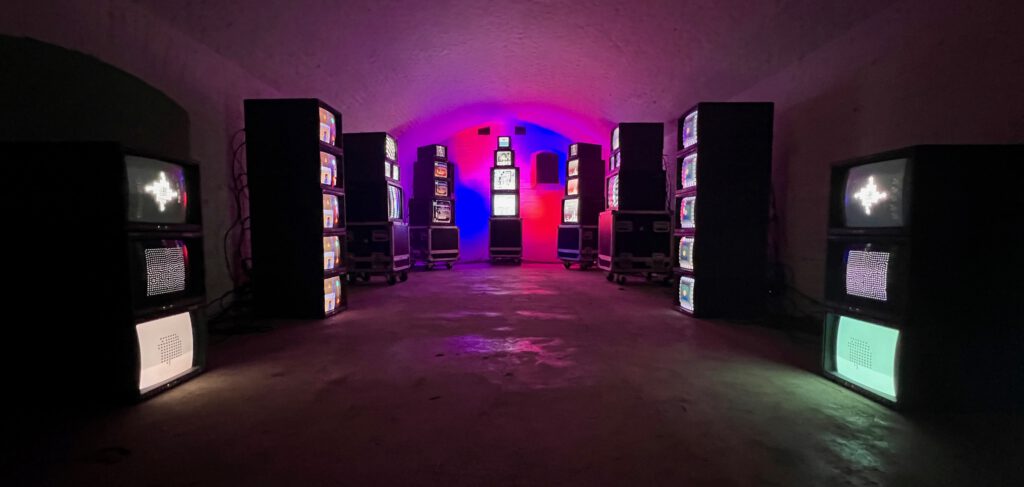 Exhibition blurb:

Kerim Safa (b. 1985, Izmir, Turkey) is a visual artist and musician based in Utrecht, the Netherlands. 

He creates conceptual pixel art pieces by exploring complex visual mechanisms derived from the iterations of simple motions. He adopts a manually crafted minimalist pixel aesthetic influenced by early computer graphics, pointillism and generative art approaches. Music, machinery and nature are the primary inspirations for his visual work. His works have been exhibited in numerous international festivals and he is also active in the crypto art scene since 2020.

In this exhibition, a selection of pixel animations created between 2020-2021 will be displayed in an audiovisual installation using various CRT monitors, in collaboration with Roel Weerdenburg. Roel is a sonic designer and visual artist who's audio/visual installations are mainly focussed on the repurposing, adapting, re- and upcycling of old electronic equipment. 

The main piece of the exhibition will be Sonus Apparatus - 1, a perpetual music machine inspired by early music boxes. Sonus Apparatus is designed to create a musical loop generated by the cyclical rhythmic movements and collisions in its clockwork-like mechanism. The themes depicted in some of these pieces are decentralization, sustainability, manufacturing and urbanization.