---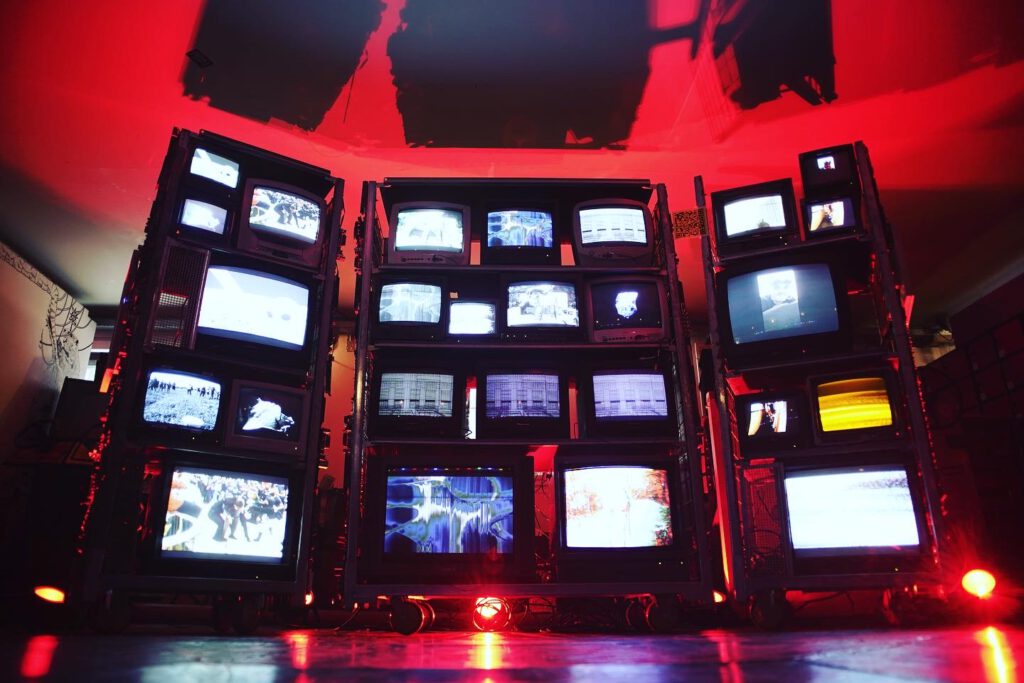 ---
Don't Mass With My Head is the resulting installation of my Wunderplatz X Skillz residency at the WORM in Rotterdam. After the initial invitation by Henrietta Muller we had an online meeting and talked about how the corona pandemic affected us personally, our work, our experiences, the people around us, etc. For me personally, the biggest impact on me is the complete overload and dependency of mass-media and virtual communication the pandemic causes. The isolation we experience is only worsened and fortified by the continuous stream of news (either negative and positive), the lack of real-life contact, the abscence of physical contact…
This experience seemed like a good base to start an installation on. It had to be overwhelming, firing information constantly to be processed by the viewer.

The physical endresult is a movable installation containing ±25 CRT screens, and it's completely build out of recycled and 2nd hand material. The screens display a diverse collection of video works made by an international and multidisciplinary selection of artists. The videos are all different approaches of video creation, it could be personal, societal, abstract or essayistic. The content is either soothing, violent, harsh or funny.

Don't Mass With My Head is currently exhibited at WORM. Since the concept is very adaptable to other places, situations and displayed content, it's planned to be placed in other locations with other selections of collaborating artists.
---
Featured videos and artists:
"Spare a Quarter for Disaster" and "Мясорубка" by Neda Ruzheva 
"Met Vriendelijke Groeten" by Jezus Cinco 
"Brick By Brick" by Jan Kees Helms 
"AI_AV.4" and "datacenter" Lars Bijleveld 
"Folding Space 3.0 in process" by Sol Enae Lee & M.C. Julie Yu
"End Scene" by Joris van Suijdam  
"Fake Jazz" by Henrietta Müller 
"Synthetic Bug" by Ana Brumat 
"Bottled feeling in a plague" by Richard Guenne & Rita Pereira 
"Humandeath" by Ender Yildizhan
"Contemporary Baptism" by Terrorartsquad TAS
"Only a superficial change [the never-ending haircut]" by Koter Vilmos
"Memories of the present" by Beáta Kolbašovska

Coding by Ward Slager
Cyborg by Stitches
Curated by Henrietta Müller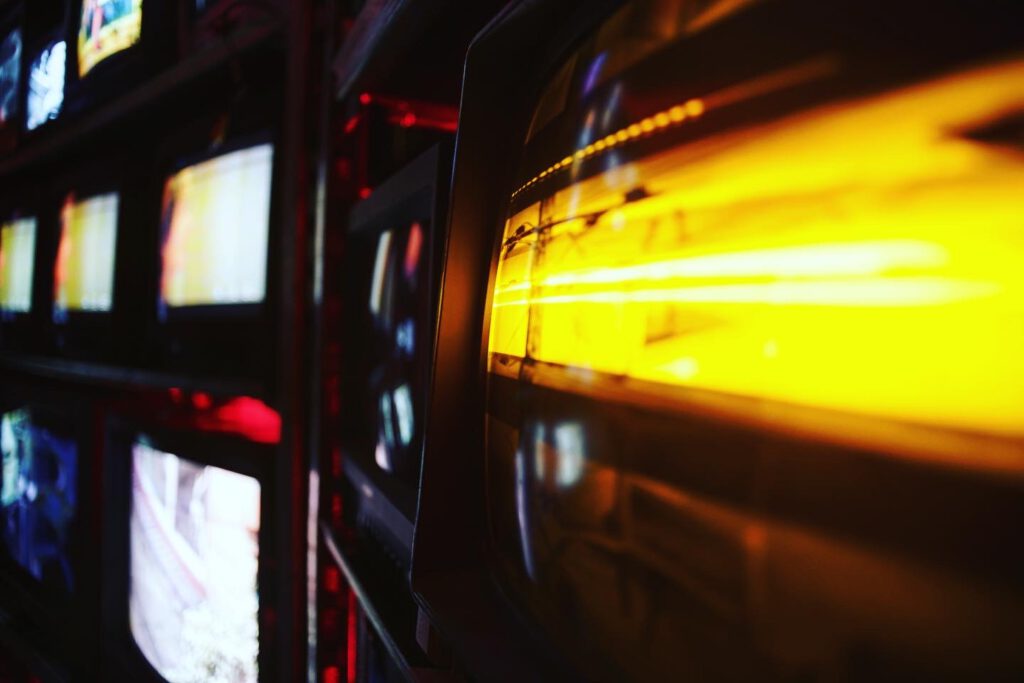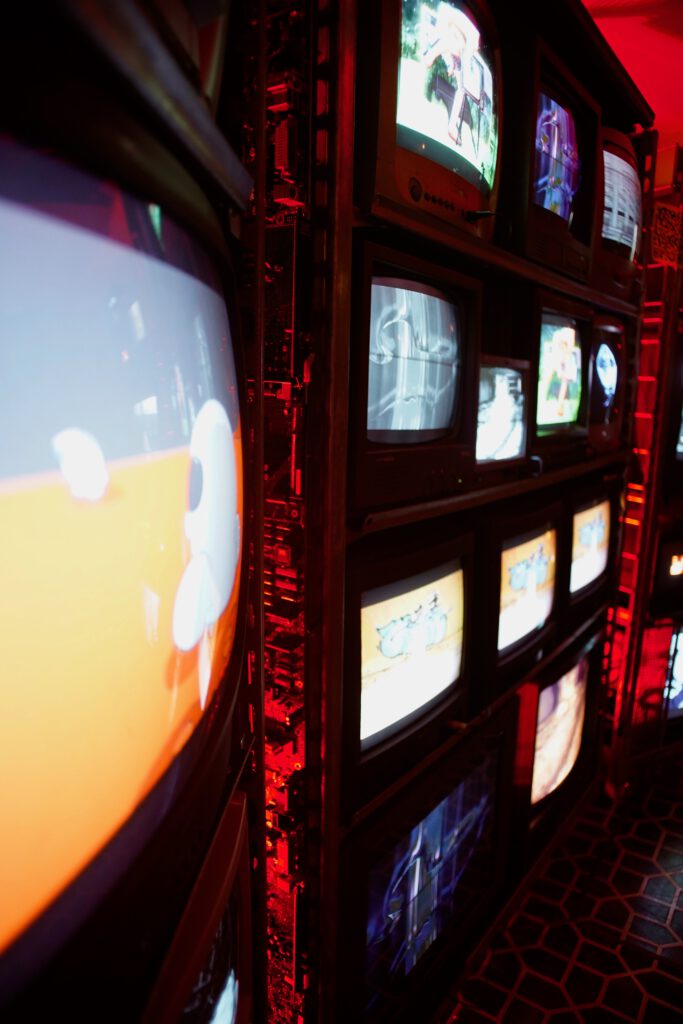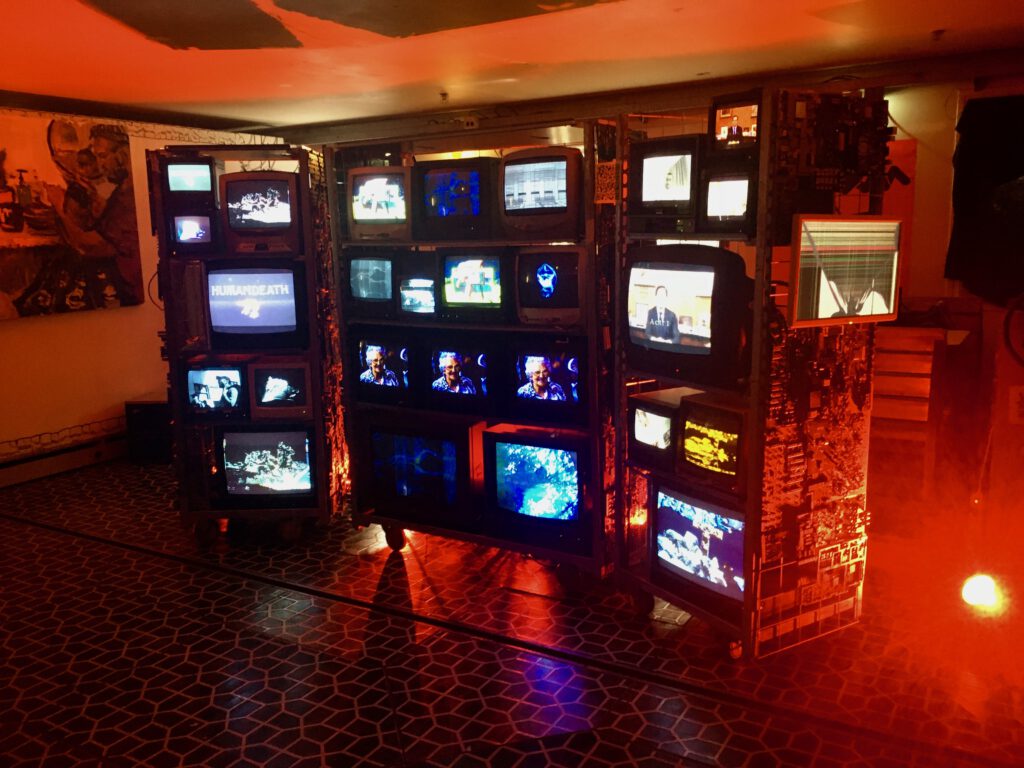 ---